Page 10 of 10 •

1, 2, 3, 4, 5, 6, 7, 8, 9, 10

non_amos wrote:Here's what gets me. To begin with, we got a few announcements that got us realists excited. Then? Nothing. Then when it seemed like giving up, we got a slew of images of the film being shot, etc. Then? Nothing. Now recently we got the 'S' shield & an obscure image (from a distance) of Cavill from the back in a cape. Then? Nothing! AGAIN!
Hence, the tumbleweeds making their triumphant return....
It seems like the production team is divided or something. On one hand they want to give us something. OTOH they want to be extremely secretive, which reeks of Nolan's involvement if you ask me. He is the producer after all.
Of course. If it all goes sour, who takes the blame: Nolan, or Snyder?
Think about it.
But they'd better start doing something unless they want the film to perform like THE INCREDIBLE HULK. No, I'm not bashing that film but just pointing out the obvious like we've discussed before. We obviously had a new Hulk but apparently the general public didn't get the memo. Shades of Ang Lee still lingered. And I do feel like Marvel could've done a better job of promoting it properly so that the public would've known the difference. I mean, look at how promoting THE AVENGERS is paying off! So the point here is, WB needs to differentiate THE MAN OF STEEL from Singerman. Immediately. Lest it suffer the same fate?
The sad part is, it's not like they have to go into full-PR mode. Not at all.
A picture here. A character poster there. Teases. Things to get people talking. Then, when the time comes,
*BAM*
. You go full-steam ahead. But nope. Nothing.
Let me ask a question, that should sum this all up:
In a crowded foot race, would you rather have a comfortable 30 foot head-start, or only 3?

_________________
BJ Routh and Bryan Singer WERE the worst thing to happen to Superman since Bepo the Super Monkey.
You are right ap. They had a nice start with that first still of cavill in suit. What we should have also gotten around that time is maybe some more stills. Like a lois lane shot, a clark kent/lois qnd clark shot, a perry white shot, and a shot of the kents. They could have sprinkled over the course of a few months while the film is shooting. Then that would have tied things over for a few months. To where we get a teaser poster around this time. Which holds things over to summer with teaser trailer. Then in fall hit another trailer/poster. And then around jan/feb start the big promotional stuff like viral things, mag spreads, interviews on talk shows and what not.

webhead2006

Missing In Action





Posts

: 4344


Points

: 4854


User Reputation

: 2


Join date

: 2010-10-16


Age

: 33



An unrevealed set photo poped up online from the homepage: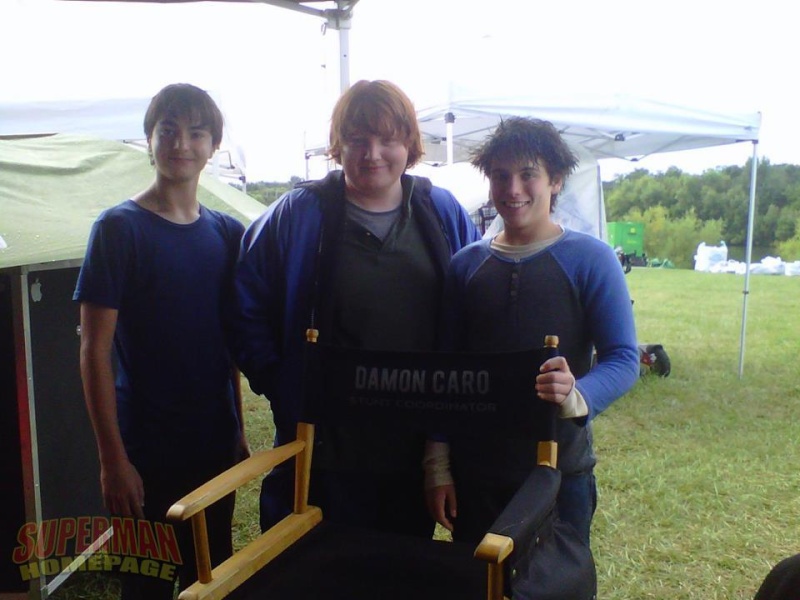 webhead2006

Missing In Action





Posts

: 4344


Points

: 4854


User Reputation

: 2


Join date

: 2010-10-16


Age

: 33



Page 10 of 10 •

1, 2, 3, 4, 5, 6, 7, 8, 9, 10

---
Permissions in this forum:
You
cannot
reply to topics in this forum